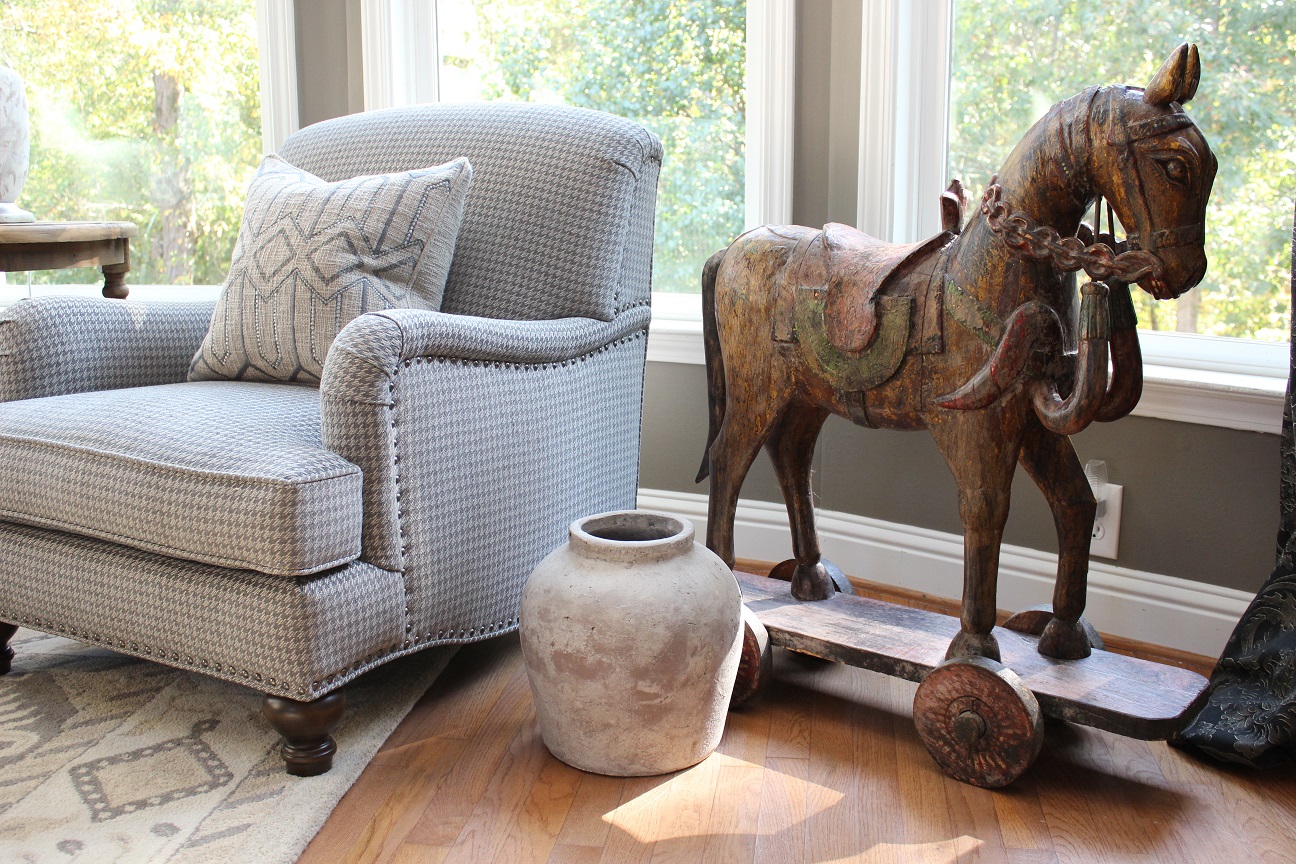 Full Service Design
Are you too busy or exhausted from work and/or kids to even begin to think about how to make your house feel like a home? Or do you simply have no clue nor creative intuition to make a decision on pillows let alone pull together a cohesive design concept for furnishings and accessories for an entire room/home? Then you're in luck because we have your back with our full-service design option. See included services detailed below. 
Includes:
Floor Plan: We will ensure you have the most functional layout for your space and lifestyle needs

Design Concept: You will receive a comprehensive design concept which will include any required finish options (paint colors, flooring, tile, etc.), Textile selections (fabrics, window treatments, pillows etc.), Furnishing and Lighting selections.

Styling: We add personal touches with accessories and art to really turn your house into a home

Order Management: We place all orders and track progress of every piece so you can focus on what you do best and sit back and relax.

Project Management: We coordinate and schedule any necessary contract work such as the wallpaper installer, electrician, painter, flooring, carpenter, handyman, etc.
New Construction/Renovation
We offer consultative services as well as full-service design for new construction and renovation projects.  Whether you only need assistance with selecting finishes such as tile, cabinets color, light fixtures and hardware or you need a complete design concept and/or someone to manage the project from start to finish, we are the team for you.  
E-Design
Do you travel a lot or maybe live outside the Atlanta Metro Area? Not a problem, Leah May is here to save the day (insert Mighty Mouse theme soundtrack here); we can help you no matter where you are! Here is how our EDesign process works. First we'll send you a detailed questionnaire and you'll have an initial call with Principal Designer, Leah Meyer Perez to discuss your needs, wants and desires. Then we'll ask you to send photos of the space we are working with along with a sketch of the space with dimensions. But don't worry, we will guide you through this process to make it easy and seamless for you.
Includes:
Space plan

Detailed conceptualized design plan

Shopping list. You will handle all purchasing and installation. Of course if you need assistance with purchases and installation, those services can be added for additional charges.
Designer Day with Leah May
Perfect for those who need a little direction, this service provides you with hands-on assistance. Services could include rearranging your space(s) with the items you already have, hanging a gallery wall or even a shopping trip to your favorite home furnishing store(s) to help you choose the right pieces to finish your space. Depending on your needs, our goal will be to solve at least some, if not all, of your design concerns in one session.
 Available in 2 hour increments, Min 4 hours.